View of land acquired by Shep Husted.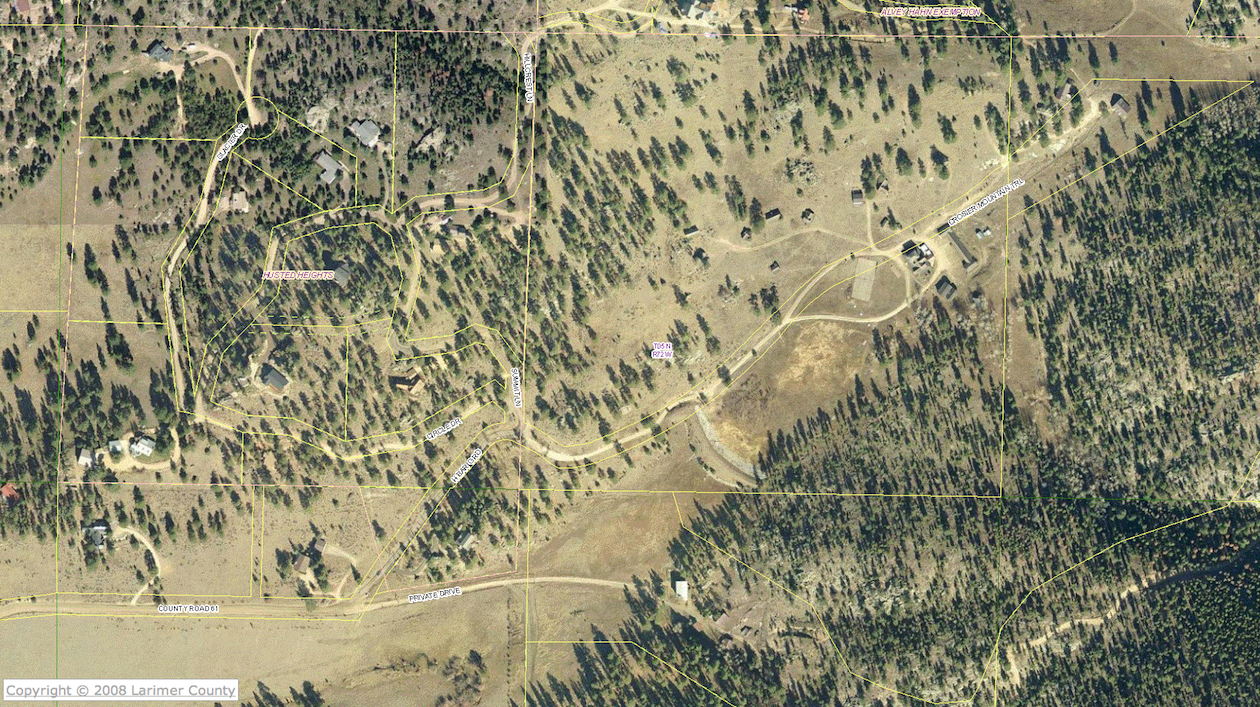 Image taken from the
Larimer County Land Information Locator


The Rustic Hotel (H-Bar-G Ranch) is located to the right of the oval path on the right of the image. "Homestead" and "Shep" and the other cabins are located above the oval path.

The Husted Ranch House was located (prior to being hit by lightning and burning) to the right of the structure near the bottom of the image at the right end of the private drive.

Note that one branch of the
Crosier Mountain Trail
runs right through the hotel property.

Below are two photos of the Husted Ranch House. Photos courtesy of Audie Yenter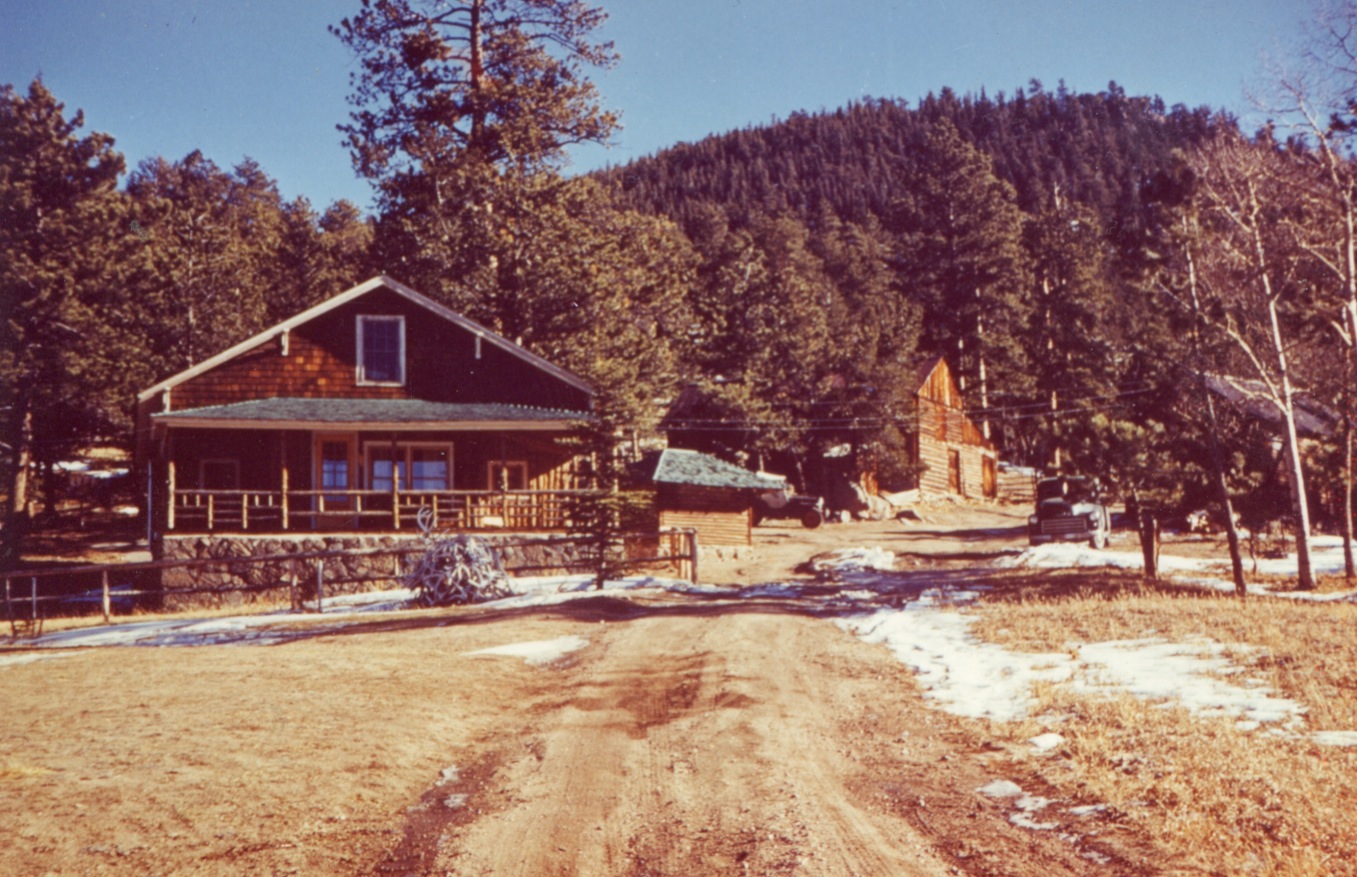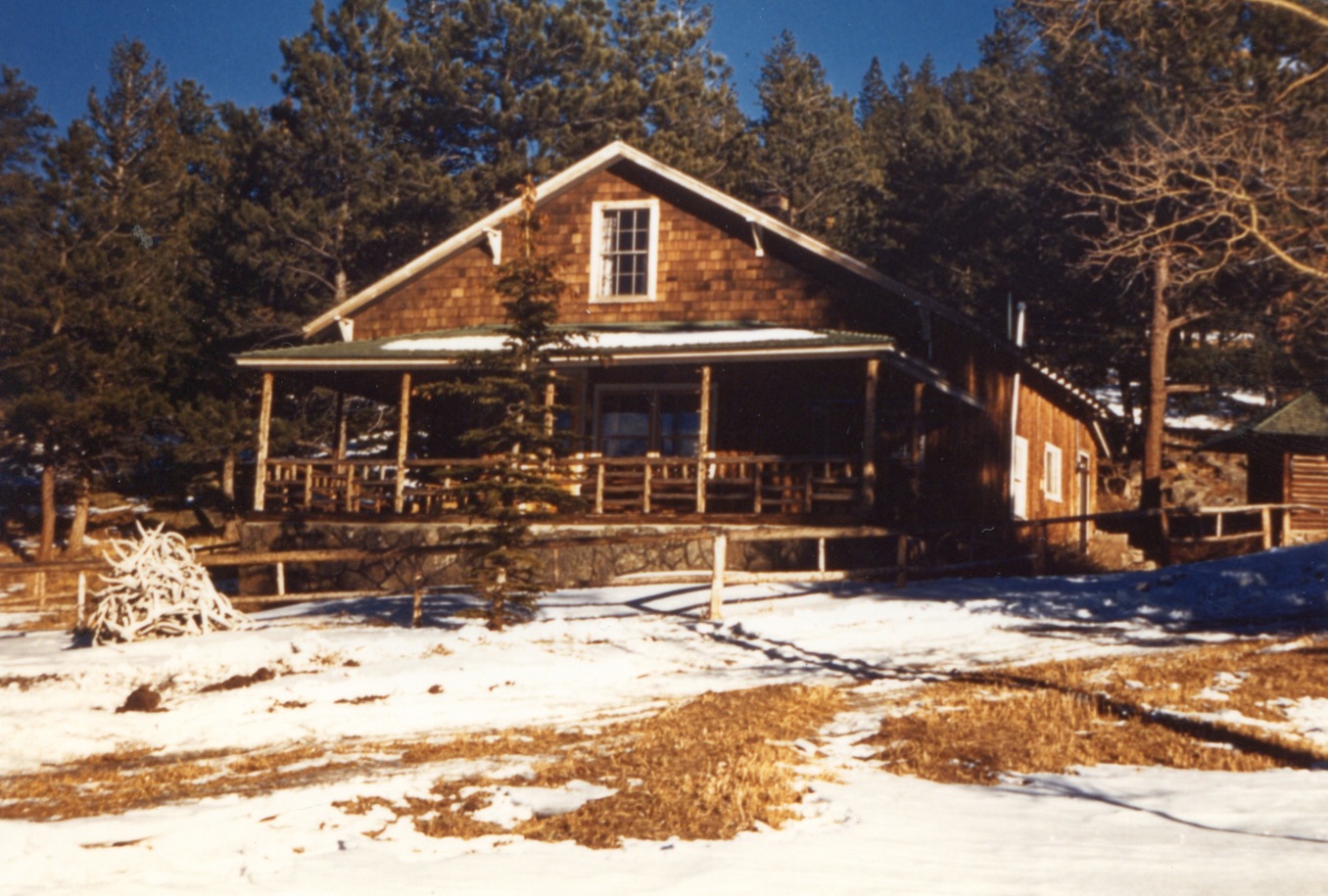 Shep raised potatoes on his land and is reported to have won prizes at the State Fair for the biggest, best and most potatoes per acre.